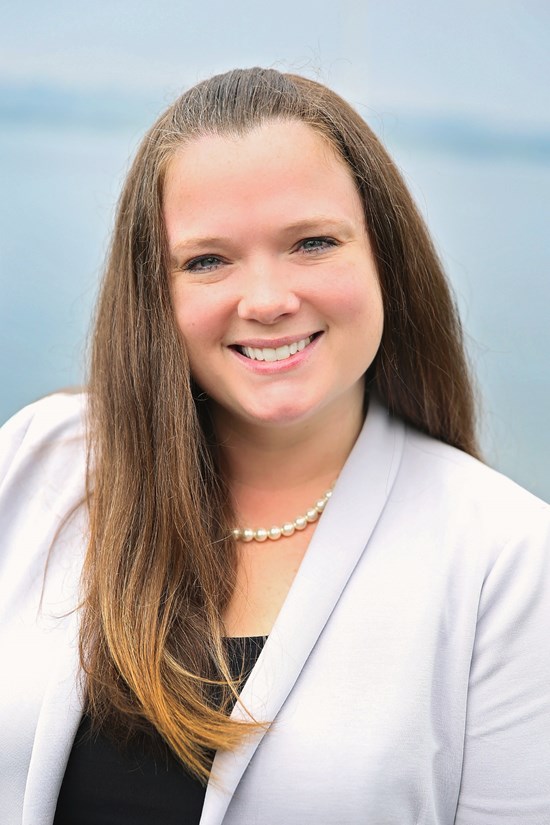 I'm a doer. I work hard and my commitment to making Kirkland a better place to live, work, shop, and play can be seen in non-stop volunteerism. I've served the community as Kirkland Human Services Commission Co-Chair, Finn Hill Neighborhood Alliance Board Member, Neighborhood Safety Program Panel Member, and Thoreau Elementary School PTA President. I've successfully advocated for more sidewalks for our kids to walk to school safely, secured more funding for programs to help our most vulnerable residents have their basic needs of shelter, food, and healthcare met, instituted an inclusive special needs program in our local PTA, and brought neighbors together through organizing large community events to make Kirkland better, safer, and stronger for all families in Kirkland.
I'm a thinker. I spent over a decade as a social scientist, researching policy issues such as the role of women in the military for the Pentagon. Here I learned the importance of gathering data, conducting thorough analysis, weighing trade offs, and carefully crafting policies that can influence generations to come.
I'm a planner. I worked my way through both my undergraduate and graduate degrees--often holding two jobs at a time and obtaining a Fellowship. Through careful planning, I was able to graduate debt-free, earning a Master of Arts Degree in Sociology and Bachelor of Arts Degree in Biology from Temple University, where I also taught Statistics. I deeply understand the importance of having a plan and managing to budget.
I'm a parent. I represent the voices of a new generation of busy parents who want to have a voice in the future of our city. I have my feet on the ground in our local schools and see the impact of growth on our parks, roads, homes and in the classroom. I am a compassionate leader, and as a special needs mom I thoroughly understand the importance of actively seeking voices of those who might be underrepresented in government. I know the importance of listening and taking a collaborative approach to problem solving.